For those kids who lucky enough to have attended Of Montreal this past weekend, I give you this.(also for those who did not get to attend)

A Hawk and a Hacksaw - "The Way the Wind Blows"
(Download Here)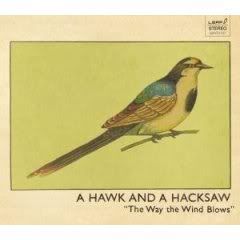 So far I am really enjoying this album. High Quality music. It actually has vocals on the album, unlike their performance at the Republic this past weekend.

Enjoy.